Espadrilles have made a big comeback this summer, and we've picked out some of our favourite designer and high street styles.
We've also done a bit of research into where this summer must-have fashion trend came from.
The Espadrille has been worn as long ago, as 1322, and named by the Catalan's, after the rope used to make their soles. Once known as peasant footwear, then urban workers footwear, Espadrilles nowadays have grown in popularity, and can be seen in the footwear ranges of designers all over the world.
Thousands of varieties of Espadrilles can be found, from inexpensive bargain brands to high priced designer pairs, and they've been spotted all over the celebrity magazines as summer comes in to full swing.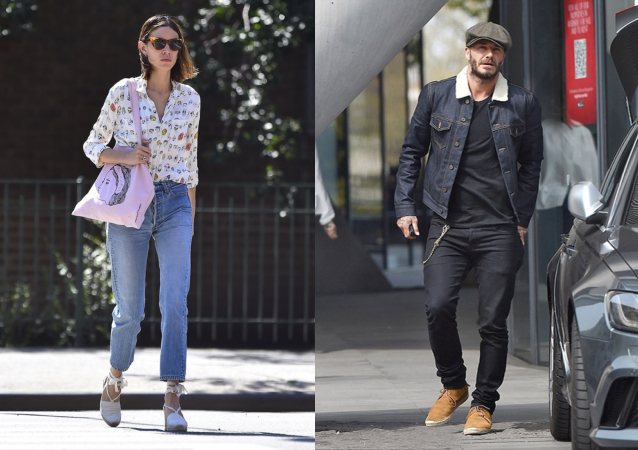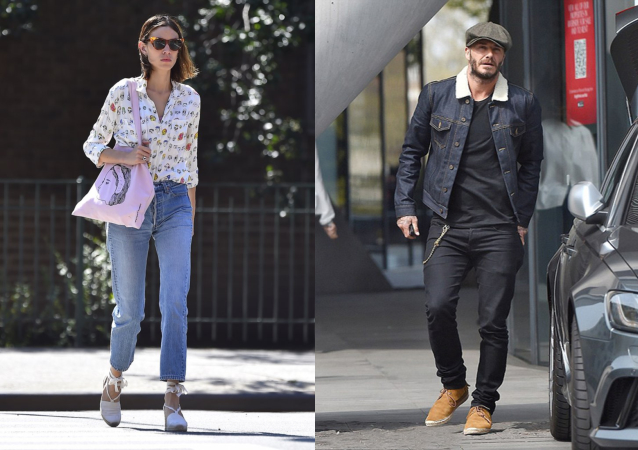 Alexa Chung and David Beckham are amongst the waves of celebs embracing the latest trend.
Designers Yves Saint Laurent and Castañer led the way with developing the wedged espadrille in the 1970's, which was an instant hit –  and stands the test of time today.
The soles of espadrilles may be flat, platform, or wedge shaped made of natural fiber. The uppers part of the shoe is made from a variety of materials and styles can be open or closed toes, open or closed backs, and can be slip-on or tied to the ankle with laces.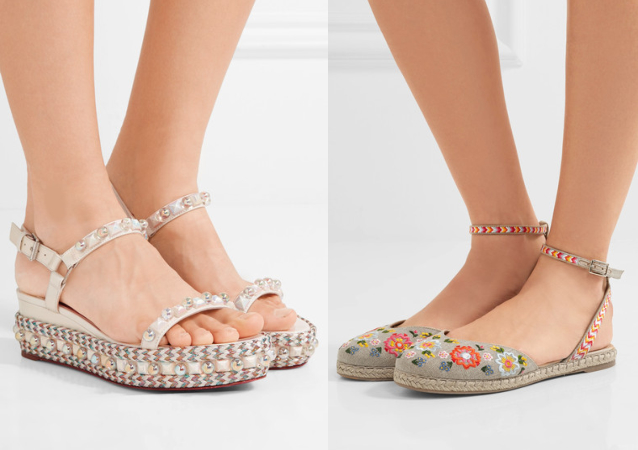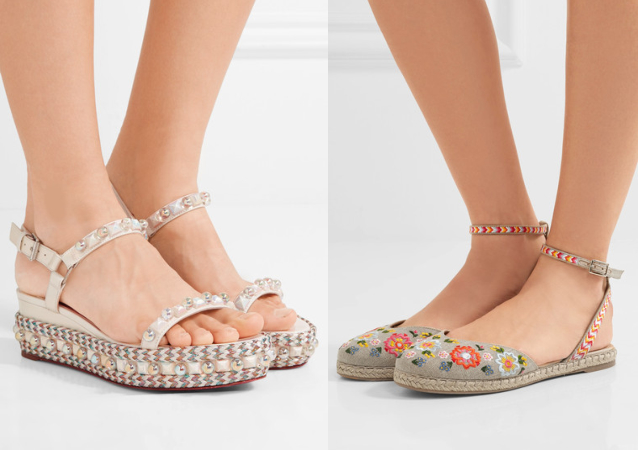 Here's a couple of our favourite designer styles, with embroidery, embellishments, and delicate strapping details. These pairs by Christian Louboutin (£495) and Tabitha Simmons (£168) pave the way for high street brands following in their footsteps to develop affordable styles everyone can wear this season.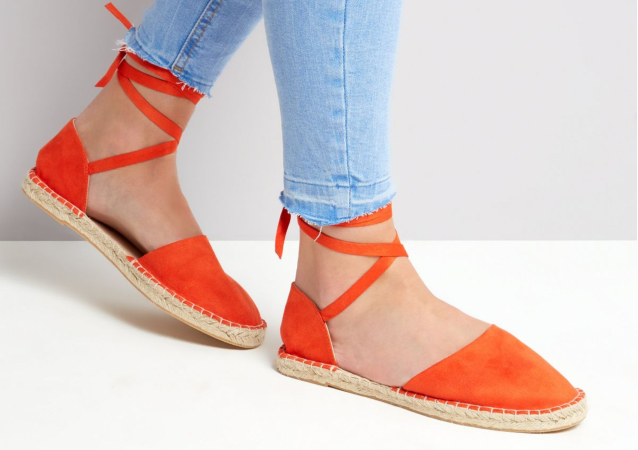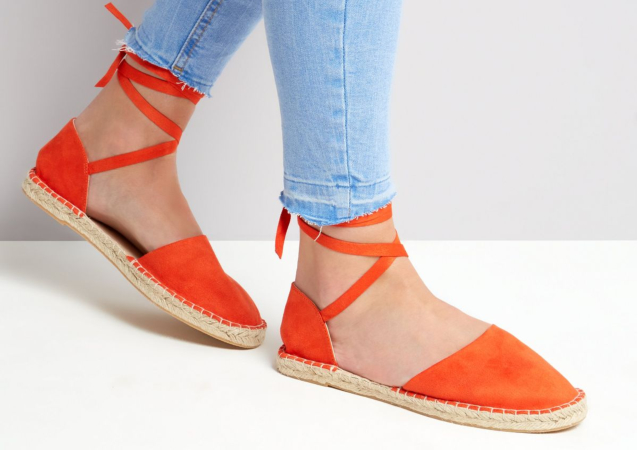 This orange pair from New Look add a place of colour to your summer styling and are sure to be a big hit!
Photo credit – New Look.  Wide Fit Orange Ankle Tie Espadrille. £14.99
This style is definitely not exclusive to women's fashion, men's espadrilles are also a summer staple and there's a huge range from designer pumps to high street essentials available on the high street now.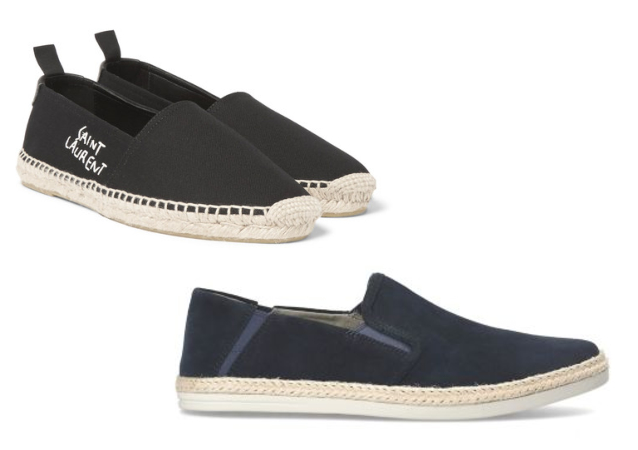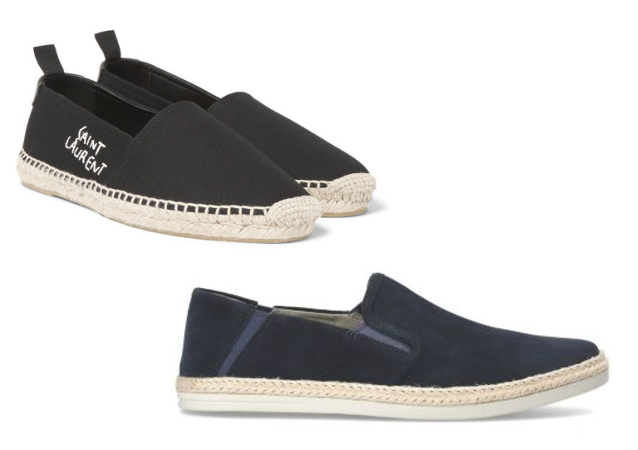 Photo credit – Clarks. Bota Step £30. Saint Laurent Embroidered Canvas Espadrilles £495
Whether you love classic slip-ons or would dip your toes into a ballet flat-form, there's an Espadrille for everyone, even for children! These mini versions can be found in Mothercare from £7, so your little ones can get in on the trend too!
Photo credit – Mothercare. Floral Espadrille Pram Shoes. £7.