Are you clearing out your wardrobe to make space for your newest summer buys – we've been clearing out ours, and it got us thinking, what's the impact of chucking out last season's stuff on the environment? And what could we actually do to help?
After a chat with one of our favourite stores, TK Maxx, we found out they have been doing their bit. It turns out they have recycled over 1 million bags of clothing, through their "give up clothes for good campaign" raising over 27 million pounds since 2004, which goes to fund children's schooling in Uganda and they are still running the campaign in all stores now. So, if you're having a clear out – drop your bags off there!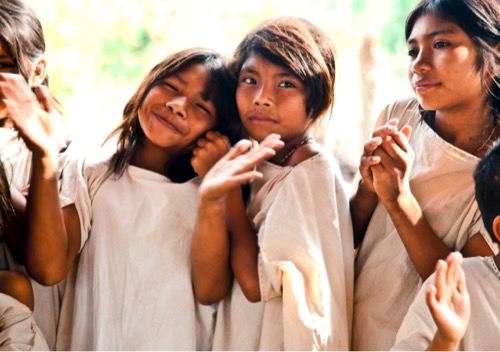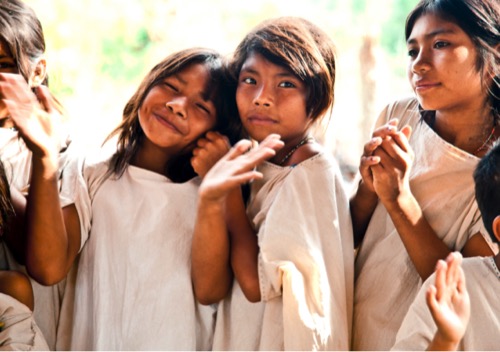 On top of their efforts to recycle clothing, they've have also launched a handmade homeware range, with the proceeds donated to their "save the children" Uganda project.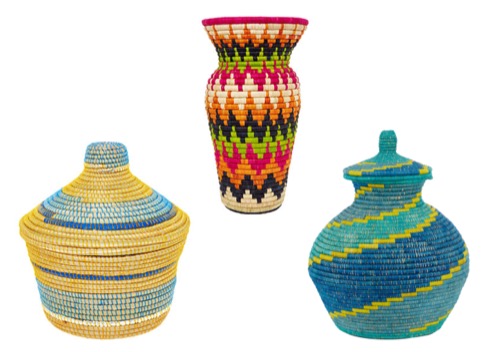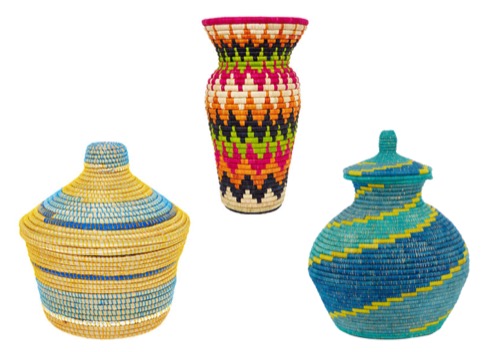 The Multi Wicker Ornamental Vase is our personal favourite using it as either the centerpiece for your table or popping a bunch of flowers in it to decorate your bedroom. It will certainly grab the attention of any passerby.
Photocredit – TK Maxx Uganda Project, left to right Brown & Blue Wicker Basket £12.99, Multi Wicker Ornamental Vase £16.99, Blue & Yellow Woven Ornament £16.99
It's not just TK Maxx running life changing initiatives, we also headed over to M&S and they filled us in on their partnership with the WWF's, Cotton Crusader campaign.
They have set the goal of becoming a zero-waste business by 2025 and have started on a mission to reduce waste in the production of cotton – a material that has become a staple throughout our wardrobes (and doesn't look like it's going anywhere.)
This seasons ranges are full of lightweight cotton pieces, with great prints featured throughout. When we learnt a little more about the production of these items and the impact on the environment, it seems a no-brainier that M&S are exploring better and more sustainable ways of producing this wardrobe staple!
We were  shocked to find that it takes 20,000 litres of water to produce a single cotton t-shirt and pair of jeans. With this in mind M&S have spent the past 8 years working towards their goal to reduce the water consumed with the production of cotton.
They have been funding the education of farmers, teaching them how to use less water to benefit the wildlife.. WWF have also been teaching drip irrigation techniques to farmers in India to help reduce the water use for the creation of cotton, and so far over 20,000 Indian farmers, from over 250 villages have been able to reduce their water supply.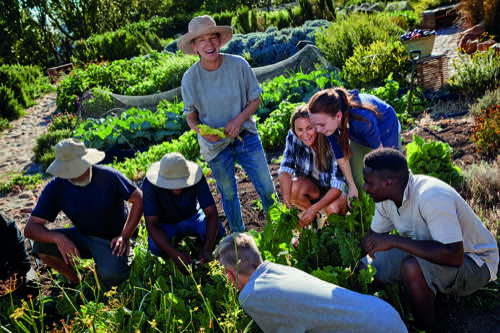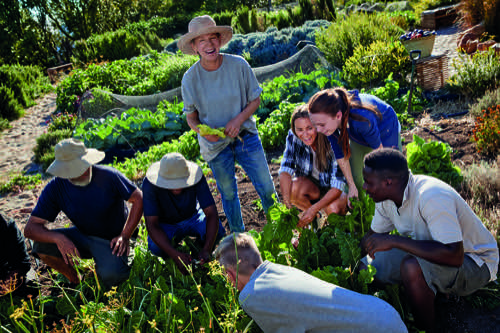 We were shocked to find out the work that's already going on, into reducing the impact of clothing production on the world. Do you know of any other retailers working on initiatives like this? Or do you have any great ideas on how you can reduce your footprint on the environment?